Smilow Furniture Featured in American Hardwood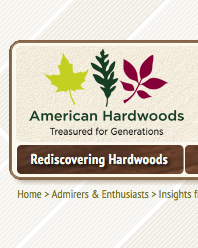 Smilow Furniture was featured in American Hardwood's Insights from the Experts section.
"Smilow & Daughters" was written by design industry expert and consultant Wendy Silverstein. In her piece, she focuses on the original principles of the furniture design established by Mel Smilow and the types of American hard woods he used. The article features several pieces, including the Rail Back Armchair in solid American black walnut, the Credenza made of black walnut and the Rocking Chair in solid ash.
American Hardwood's tagline, Treasured for Generations, fits in perfectly with our motto  - Smilow Furniture - Enduring, Modern, Classics. Furniture made to last a lifetime!